About us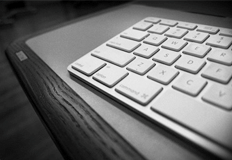 YOU'RE AT THE RIGHT ADDRESS:
IT company
is dedicated to
acting as a reference point for small and medium-sized businesses
in Bratislava.
Our 10 years of experience in the IT arena has led to numerous success IT solutions
and most of all to our satisfied customers. Currently we provide the IT services
to more than
30 companies
in Bratislava Region. Our employees
are qualified higher IT and telecommunication education experts.
We are IT aims for HUMAN and his success.
OUR AIM
is to
RELIEVE OUR CUSTOMER
from technical problems and information
needed for proper functioning of IT as much as possible.
He can use the saved time and energy for
DEVELOPMENT HIS OWN COMPANY
and activities.